By Ross Millichamp
Phil Pacey came running towards us as we shut down after landing at Omaka during the 2020 Summer Safari. From a hundred metres away he could see black oil streaming out of the 'shark gills' and from the breather on the underside of the cowling.
I got out, and at first glance, it looked bad. Oil everywhere and black smoke still wafting out of the breather. We'd bought the Cessna 182Q in 2013, knowing that the engine was something we would have to deal with during our tenure. The Continental 0-470U was already twenty-something years old and had run for 1500 hours in private ownership, which is typified by bursts of activity followed by long periods of doing nothing.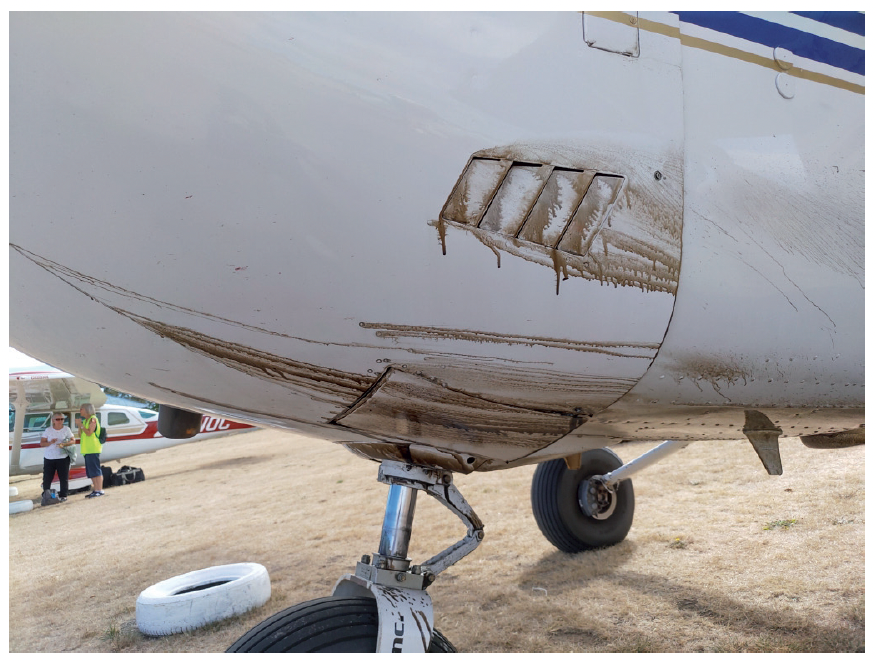 The late Paul MacDonald, who was a mentor to me and many others on all things aviation, had advised us to get an aircraft with a corrosion-proofed airframe and not to worry about the engine. "Engines can be replaced, corrosion is what kills Cessnas," he'd said. We had a top overhaul done at the time of purchase and had enjoyed around 500 hours of relatively good running out of the engine.
However, as the engine approached 2000 hours in service, she started to give signs that she was ready for a birthday. Oil consumption was increasing, as was the amount of sludge accumulating on the underside of the airframe rear of the breather. Bruce Robertson at Avtek discussed the state of the engine with me at each service and started to gently hint that we needed to start thinking about a replacement. However at the 2019 Annual, the leak-downs were reasonable and no metal was found in the oil filter. Although she was burning more oil, Bruce was comfortable that it was not yet excessive so we were given another year of operating 'on condition'.
Leap forward eleven months, and I was looking at an aircraft covered in oil and looking very sorry for itself. 'Why did it have to happen so far from home?' I thought. Fellow pilot and farmer Arch King had once told me that 'tractors never break down in the shed', so I guess it was inevitable that something major would happen away from home base.
In hindsight, it turns out that Omaka was not a bad place to break down. I wandered across the airfield and found myself in a hangar full of historic aircraft at JEM Aviation. I introduced myself to owner Jay McIntyre, who kindly downed tools and came over to take a look. "Could be one of many things," he said, "not necessarily terminal." Off came the cowls and out came the degreaser. After a lot of cleaning he found a corroded and partially blocked breather tube, and thought the oil cap may have been a little loose. There were no obvious cylinder cracks or oil leaking from the important bits. The breather tube was sorted and a new gasket was put into the oil filler cap. The engine was run up and seemed fine. The problem with these old Continentals is the bloody things run well even when they are at death's door.
I took it for a quick test flight over the vineyards and saw good oil pressure and normal temperatures, so taxied back to JEM Aviation for a 'where to from here?' discussion. It's in this situation that engineers are really exposed. It's their call whether it is safe to continue or whether the aircraft should be grounded. Jay could see that the engine was aging but also fully understood the difficulty of being stranded away from home and the hangar. "Come back in the morning and we will do a leak down test," he suggested. The leak downs were average to poor but not quite bad enough to ground the aircraft. I was booked in at Avtek for the Annual the following week, so we agreed I could fly the plane home and take it to Timaru for closer inspection.
At Avtek the leak-downs were better. Apparently grit can get stuck under the valves, giving erroneous readings. The oil leak had stopped, the engine ran well and there was no metal in the oil filter. Bruce gave me another year of operating on condition, but looked me in the eye and told me to start planning for a new engine. He also suggested that it might be a good idea to do an oil change at 25 hours, instead of at 50 hours as is the norm. At the time we were trying to sell a holiday house so Jinny and I decided to order a replacement engine as soon as the property sold and our finances were back in order.
Those 25 hours took a while to run up due to the COVID lockdown, but once back in the air the Continental appeared to be running well. There's nothing like winter conditions to keep engine temperatures low and the oil pressure high. As a result, when I returned to Avtek in November I was expecting nothing out of the ordinary.
While the engineer got to work, Bruce called me into his office and discussed my plans for a new engine. He warned me that the COVID crisis had caused major delays in engine production and shipping in the US. He pointed at James Murray's Cessna 185, which had been languishing in the Avtek hangar for many months waiting for a new Continental. "As soon as the bach sells," I assured him.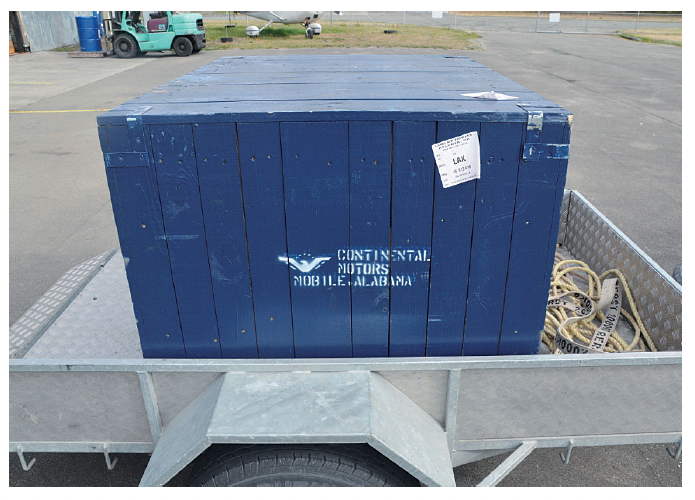 Ten minutes later the matter was out of my hands when metal was found in the oil filter. There was a possibility that it was coming from the starter adaptor or a piston ring, which did not necessarily mean a complete overhaul, but I'd already made the decision. We may have been able to patch things up and scrape a few more years of life out of the old engine, but I knew that in time I'd be back in the same place having to make the same decision.
I'm in my mid-fifties and, if I enjoy good health, I may be lucky enough to be in the air for another twenty years. The thirty year old Continental was not going to see me out. Why spend lots of money keeping the old engine going and then have to replace it just before selling it to the next owner? I may as well enjoy the lower maintenance costs and peace of mind of having a fresh engine out front. Bugger the next person!
To be frank, placing the order was a relief. The scheduled leak down tests had been like waiting for the results of a cancer check. Interest rates are low and the NZ/US exchange rate is high. Although the cost of the replacement engine is eye-watering, there will probably never be a cheaper time to do it.
The other thing to come out of the saga was a greater respect for the engineering fraternity. They understand the huge cost implications of these situations, especially for private owners who are not registered for GST and can't claim anything back on a business. However we rely on them to be up front when action is needed to maintain aviation safety.
The only negative of the whole experience is the four month wait for the replacement engine, which could have been avoided if we had known the bach would sell within days of placing the order!
This article first appeared in the Winter 2021 edition of Approach Magazine, the dedicated magazine of AOPA NZ, which is published quarterly.