For an interesting flying destination that provides for a multitude of different interests, look no further than Mandeville Airfield.
Mandeville is tucked under the Hokonui Hills at the south-eastern corner of the Waimea Plains in Southland. This gem is well worth a visit!
The airfield features over 900m of wellmaintained grass runway running east– west; right hand circuit for runway 27 and left for 09. There is plenty of aircraft parking available. You can taxi almost to the front door of 'Miss Cocoa' and make food and coffee your first on-field stop.
A landing fee of $5 is payable at the Croydon Aviation Heritage Centre, located on the airfield.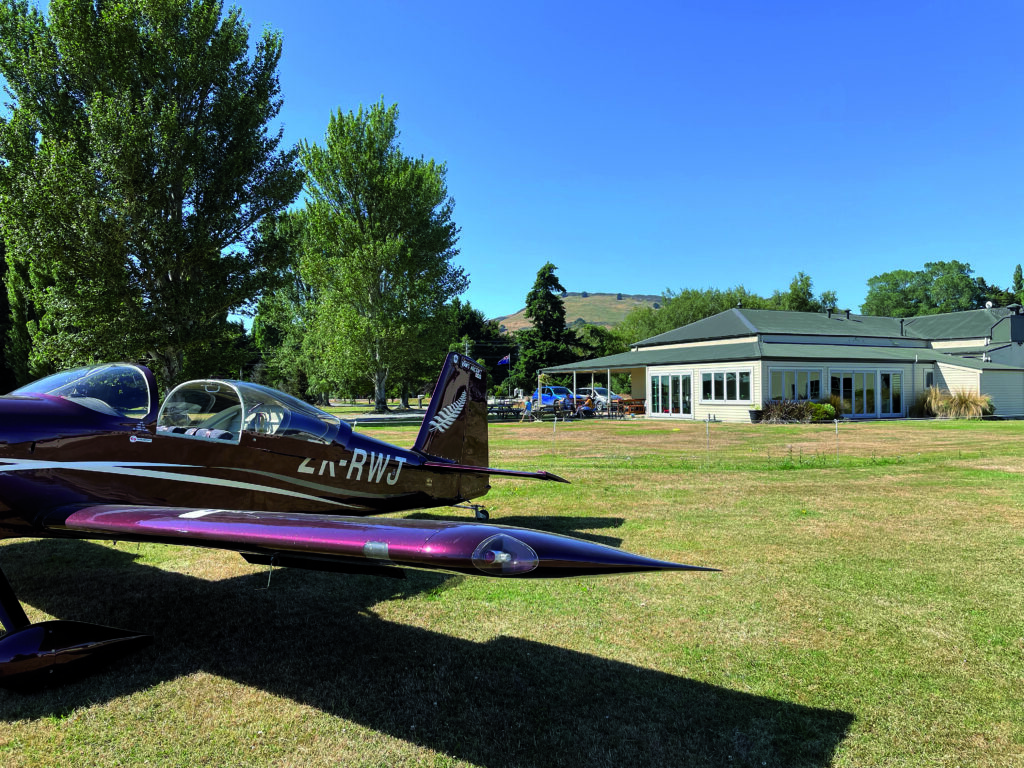 While there's no fuel available on the field, fuel is available at nearby Gore Aerodrome. Gore is a short flight around the eastern end of the Hokonui Hills and has the bonus of zero landing fees. Mandeville airfield was established by John Crombie on his home farm soon after his return from WW1. The NZ Aero Transport Company Avro 504Ks would pause here for refreshments, for both aircraft and crew, while flying between Timaru and Invercargill, searching out people keen on a joyride during 1921-22. The local store provided cans of petrol for the Avro, while the hospitality of the Railway Hotel (now Miss Cocoa café) was extended to equally thirsty aviators.
The focus at Mandeville Airfield is on preserving and maintaining our aviation heritage – but that's not all there is on offer!
The development of the airfield we know today is thanks to Colin and Maeva Smith (neé Crombie). Maeva's family have farmed in the area for at least four generations.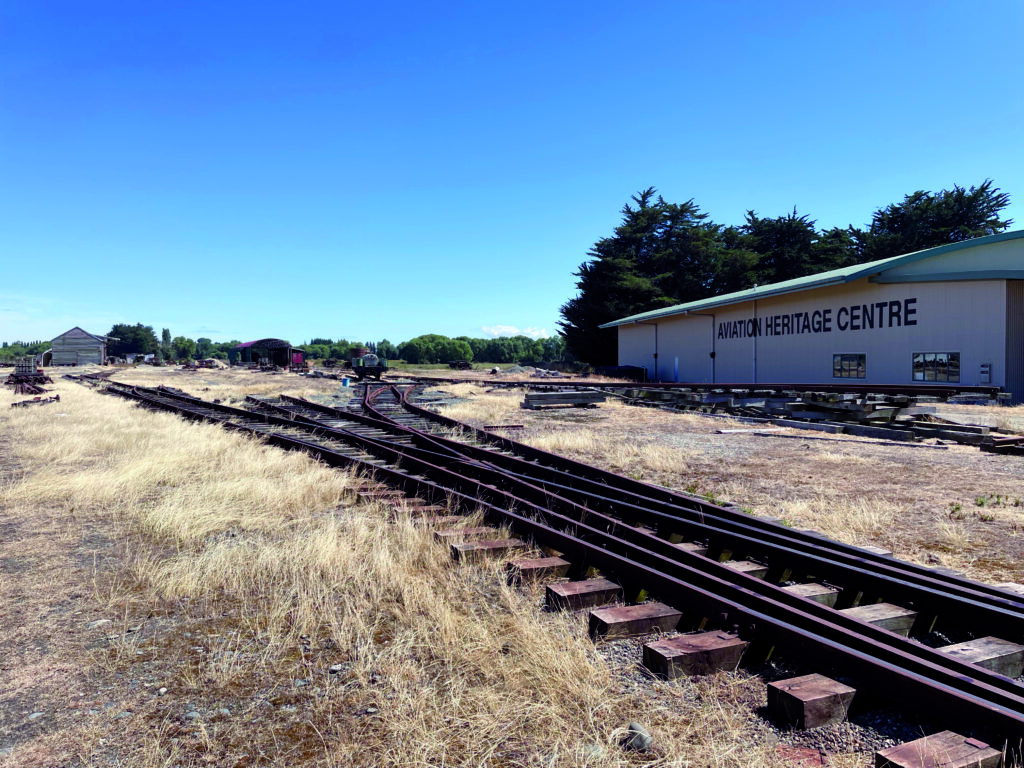 Today, Mandeville Airfield has some-thing to delight all the family including:
Croydon Aircraft Company
Croydon Aviation Heritage Centre
Waimea Plains Railway Trust
Miss Cocoa Coffee at the Moth
Collaborate Fashion
The first business to be established on the airfield was the Croydon Aircraft Company. This is where you'll find Colin Smith and his son Malcolm, busy restoring vintage aircraft within a 10,000 square foot hangar/workshop. A number of de Havilland aircraft are currently under restoration or in storage. The Smiths are very personable folk and more than happy to share their knowledge of vintage aircraft.
A must see is the Croydon Aviation Heritage Centre, established as a museum in the early 2000s, and dedicated to preserving and celebrating New Zealand's aviation heritage. The museum is home to rare and historically significant aircraft and includes an extensive collection of de Havilland aircraft. The latest arrival is a de Havilland vampire jet formally operated by the RNZAF. Unlike many aviation museums, several of the aircraft on display at Mandeville actually fly, and a key feature is that you can get up close to the aircraft without barriers.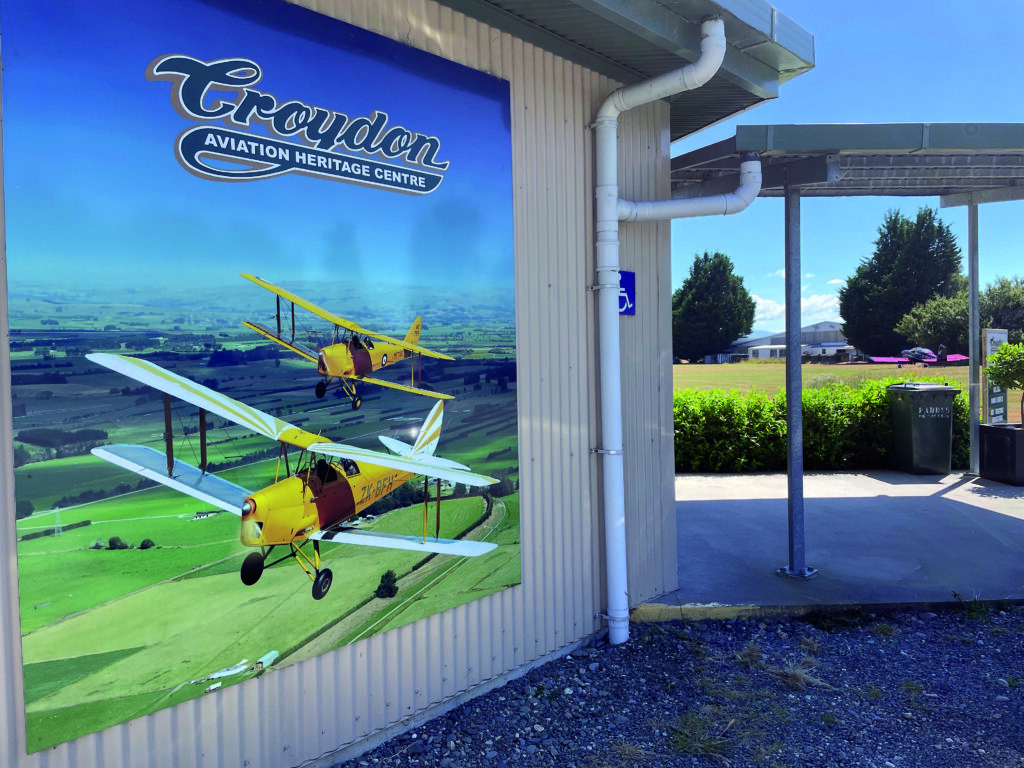 The reception area of the heritage centre contains a broad selection of aviation themed books, Airfix models and general merchandise. An adjoining gallery offers for sale artworks by local artists.
Adjacent to the Heritage Centre is the Waimea Plains Railway Trust. A working heritage railway precinct is in the process of being established, with the centrepiece a working and fully restored Rogers K Locomotive K92. This magnificent locomotive is fired up twice a month during the summer season and you can ride in a restored carriage behind her on a small length of track which will be expanded as resources and funds allow.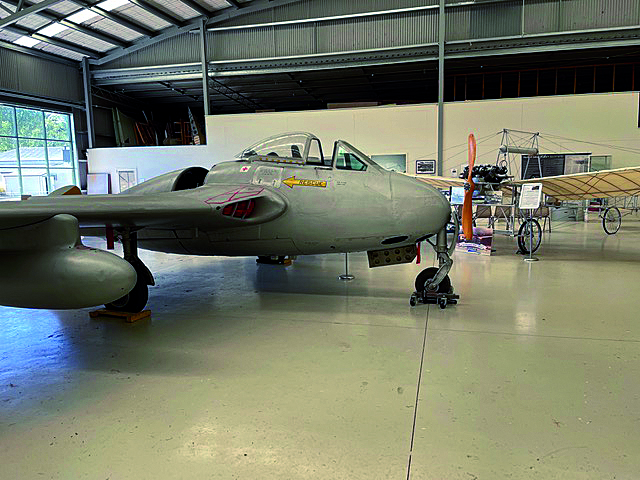 A great place to take in the surroundings, have a break and satisfy the inner person is Miss Cocoa Coffee at the Moth (inside the old Railway Hotel). If you're a coffee connoisseur, you'll be pleased to find Allpress Coffee, along with a delicious range of tasty snacks and meals, all served by friendly staff. The café can be a busy place (testament to the good food) and you'll generally find friendly folk who are happy to chat about all things aviation – especially if you pull up in an aircraft! On our last visit we met a couple of Australians who, after owning a section on the airfield for eight years, are now in the process of building their hangar and home so they can become permanent residents. Miss Cocoa is also home to a range of gifts, specialist foods and treats.
Another business that has its home in the old Railway Hotel is 'Collaborate Fashion' where, according to my wife, you'll find stunning fashion for women and children, clothing accessories and gifts galore. In addition to the garments made on-site, Collaborate also stocks several other NZ labels. Gift vouchers are also available.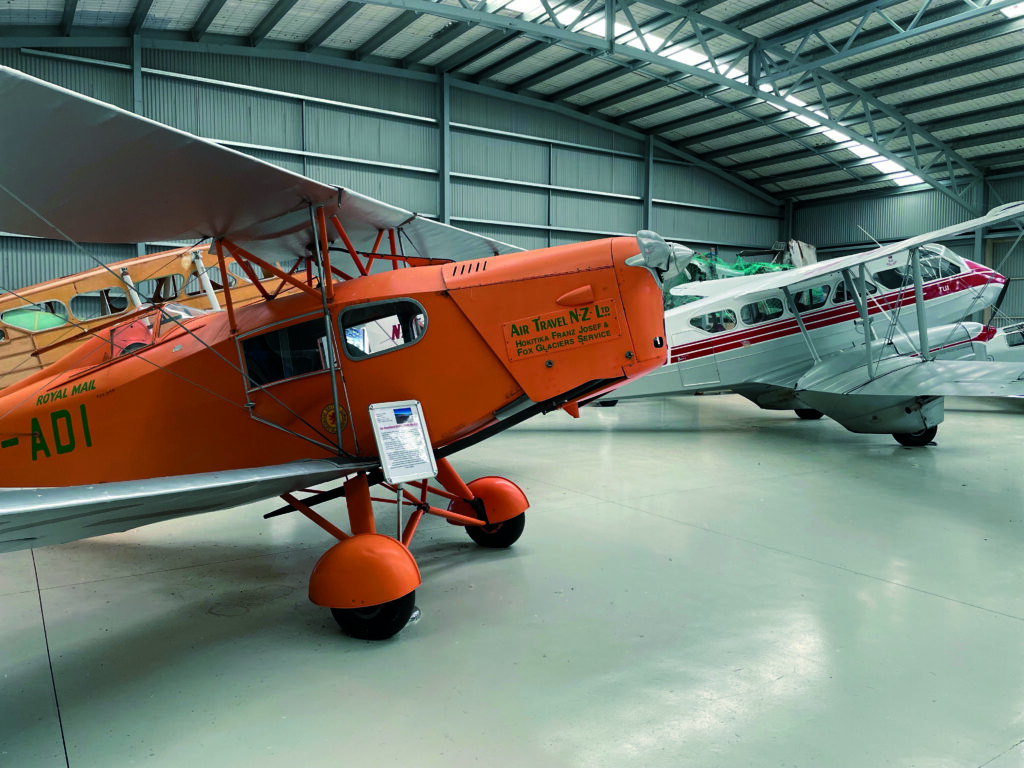 In February each year, Mandeville Airfield hosts the Mandeville Fly-In and Steam Festival. This is a celebration of flight and a chance to get up close to vintage aircraft, motorcycles, cars and steam engines in all their glory. I thoroughly recommend a visit; you're sure to find something for all the family!
Croydon Aviation Heritage Centre is home to a collection of rare and significant aircraft, with development of the adjacent Waimea Plains Railway Trust adding another aspect of our transport history. 
This article first appeared in the Autumn 2023 edition of Approach Magazine, the dedicated magazine of AOPA NZ, which is published quarterly.