At JEM Aviation we enjoy a wide variation of work from GA annual inspections and repairs through to full-on warbird restorations, and everything in between.
Currently, one of our projects, and a feel-good one at that, is the return to flight of what is probably a very well-known Cessna A152, ZK-MUM. Pretty easy one would think… However, MUM was caught up in the financial collapse of a prominent North Island flight school and maintenance operation in 2014, when she was in pieces for SIDs inspections. Sold 'as-is', she suffered the fate of many aircraft in this condition, with bits being lost left, right and centre as the aircraft was moved from location to location.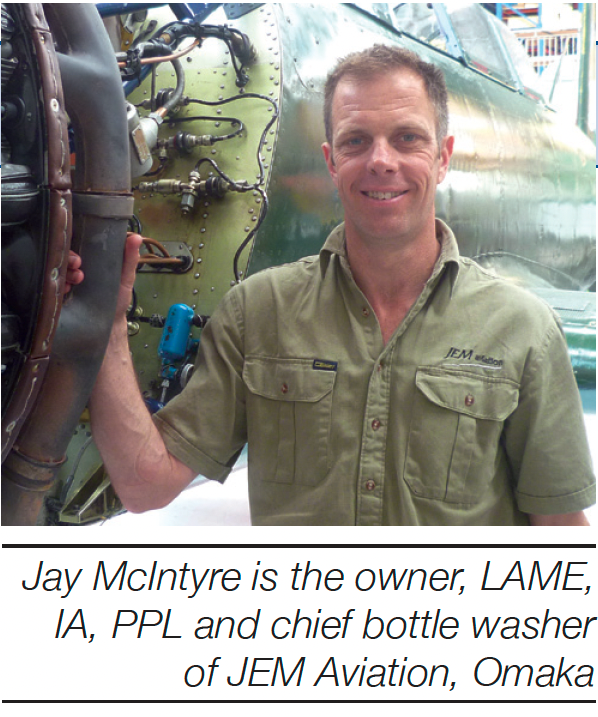 During 2019 we had taken on the refurbishment of PA-38 ZK-FML for the Walsh Aviation Support Society Inc (WASSI). This was progressing nicely and WASSI prime-mover Mark Woodhouse advised he had come across a 152 Aerobat project that the Society was keen to acquire. WASSI exists to support the Walsh Memorial Scout Flying Scholarship held at Matamata in January each year. As many of you will know, this flying camp has been held for over fifty years, and has given many a pilot their start in aviation. In recent years the camp has struggled to get hold of the numbers of aircraft they require, so a decision was taken to acquire a number of aircraft to alleviate this problem.
ZK-FML was the first aircraft, and it required a complete refurbishment and engine overhaul to get it to the standard that WASSI required. A152 Aerobats are a relatively rare commodity with only 315 built, so it was felt this project was a good risk for the asking price. After an inspection in Hastings, the purchase was completed and the aircraft containerised and shipped to Omaka. Preexisting workload meant that nothing would happen for some time, but some work was carried out on the wings and an inventory completed to ascertain what was missing.
Unfortunately, the state of the work carried out previously and the lack of work records for it meant that the entire airframe had to be completely gone through from top to bottom, which, given the SIIDs needed to be completed, has not been too onerous. However, while the inventory side of things showed us what was missing in terms of major components (e.g. engine, cowls, wheel pants and the like) it did not immediately reveal all the little nick-nacks that had gone west since the aircraft was dismantled. For example, while the cabin doors were present, they had been dismantled and many small components of indiscriminate nature had disappeared. It is this sort of thing that we are spending silly amounts of time tracking down.
Finding these items can be good fun, but it does influence delivery time, something WASSI is hopeful will occur in time for the 2022 camp. Work to date has focussed on corrosion control, replacement of many rivets, the heads of which had been sanded down during the initial SIDs work back in 2013, and preparation for painting of the fuselage, wings and empennage, not to mention sourcing all the missing items.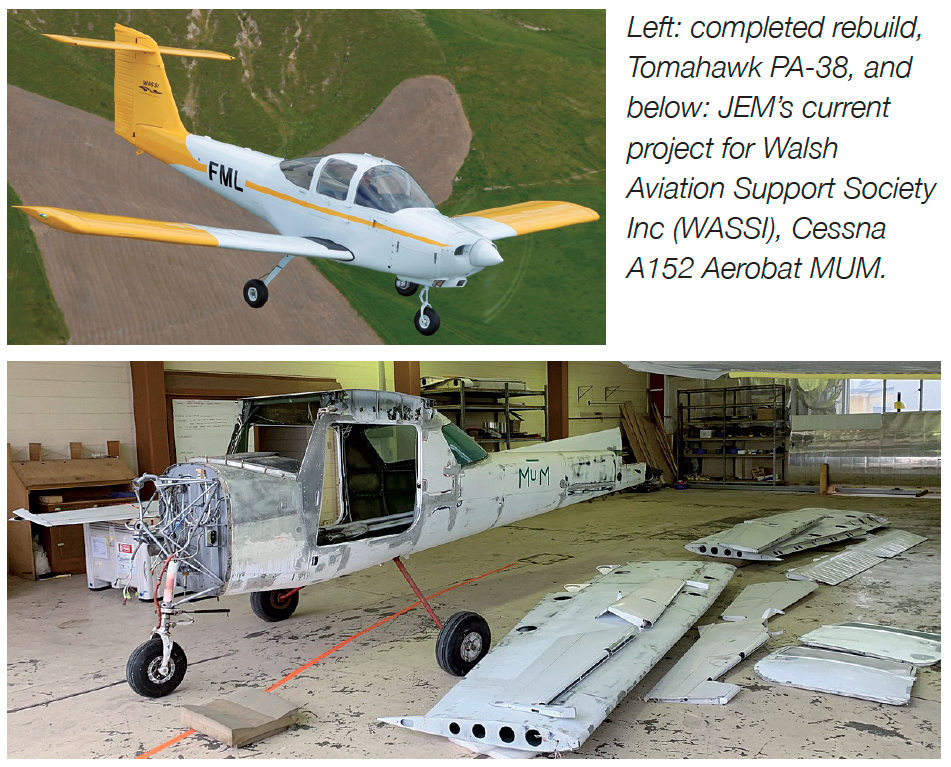 The fuselage interior has been primed and corrosion proofed and many components have been rejuvenated, ready for fitting once the fuselage painting is completed. New transparencies are about to be fitted and, once this is done, the fuselage will go into the paint shop. The wings are currently primed and a base coat of white has been applied with colour coats to be applied soon. The flaps and ailerons are pretty sad with significant internal and external corrosion present. Superior Air Parts and McFarlane Aviation Products to the rescue for much of this stuff!
As the project had no engine, an O-235 core was sourced from LyCon in the USA and this is being overhauled. COVID (amongst other!) issues have meant the delivery of this engine has slipped a couple of months, however we are not held up for it. Recently, acquisition of another PA-38 means that this engine has been re-allocated and the engine from the PA-38 will go to the 152 in due course. A third PA-38 was identified in California earlier this year and this was meant to have been shipped by now, but once again COVID shipping issues have seen this delayed twice. We are hopeful the container will finally have moved by mid-May.
Exciting times for WASSI! If you would like to know more about WASSI and think you might be in a position to help support them, please check out https://www.wassi.org.nz
This article first appeared in the Winter 2021 edition of Approach Magazine, the dedicated magazine of AOPA NZ, which is published quarterly.