It was a good week this week for Omarama's local school and first response unit, with each organisation receiving a healthy donation from AOPA NZ following the recent fly-in three weeks ago.

Local AOPA NZ member Gavin Wills and executive member Ian Sinclair met in Omarama last week to present each organisation with a $1,000 donation each. "We managed to balance the books fairly well for this fly-in, so we thought it was a great way to give back to worthy local organisations in Omarama," Ian Sinclair said. "The town hosted 150 or so of us for the weekend, and it's nice to be able to help two organisations which are so crucial to the community."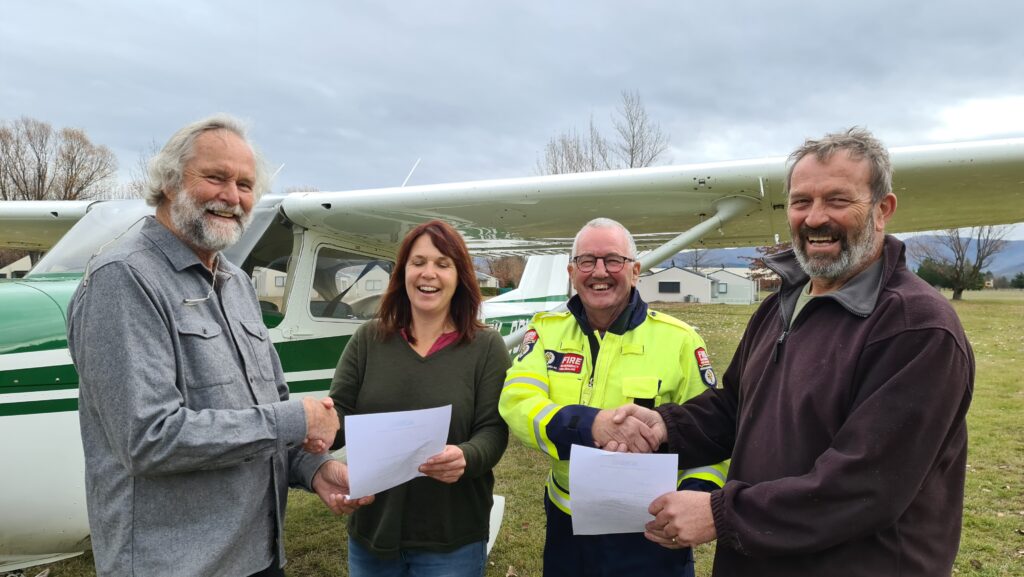 From left to right: Gavin Wills presents $1,000 to Jemma Gloag, Presiding Member of the board of Omarama School, while Greg Harper, fire brigade chief and member of the Omarama First Response Trust receives their $1,000 donation from AOPA, presented by exec. member Ian Sinclair.
Needless to say, both organisations were thrilled with the much needed funds, and the local editor of the Omarama Gazette turned up to take photos.
Giving back to the communities we congregate at for fly-ins is a great way to say "thank you", and we're looking forward to heading back to Omarama again soon!