Omaka, in the stunning Marlborough region, hosted the 70th Anniversary celebration of the Cessna 180, and, of course, joined by its bigger brother, the Cessna 185.
This was not an AOPA run gathering but it included a very large number of our members. The 180 / 185 Group is a specialist group for owners and regularly organises gatherings.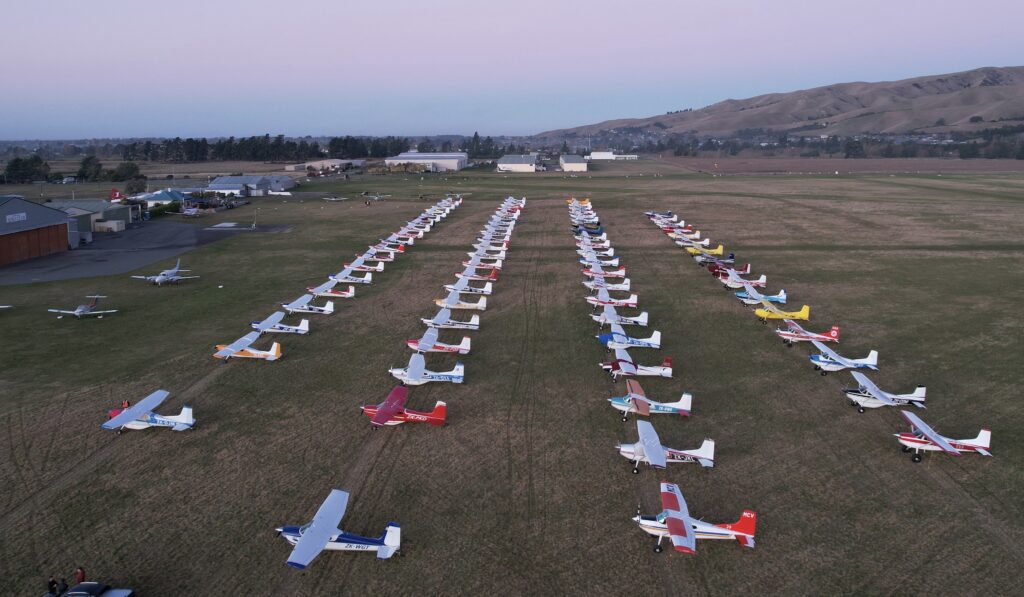 83 aircraft partook – one of the larger gatherings this fleet has seen globally – proudly on display for the weekend (and not far from their passionate owners!).
Over 200 people joined the dinner celebration at the Omaka Aviation Heritage Centre where many great stories were shared of their time top dressing, recovering deer, hauling gear in and out of the bush and as generational family wagons.
A brilliant 3-ship formation was witnessed alongside a top dressing demonstration. The weather certainly turned it on, complimenting a fantastically organised event, a sure testament to those who made it happen.
See the coverage on Seven Sharp below …
Thanks to John Evans for this writeup.