One of the nicest aspects of AOPA NZ's annual awards is that they celebrate quiet achievement and quality service – the kind of service that isn't about self-promotion or big budgets, but is about word of mouth recommendation.
For that reason we ask our members to let us know when an individual or business goes above and beyond the call, with our Life Members getting the challenging job of wrangling all the recommendations that come in. They see the repeat commendations over time, they weigh different recommendations in the balance until (hopefully!) consensus is reached, and they are delighted to be able to bring those stand-out businesses and people who make all our lives easier to our attention.
This year's awards were announced at the AOPA NZ AGM held in Cromwell in March, with presentations made to recipients over the following months.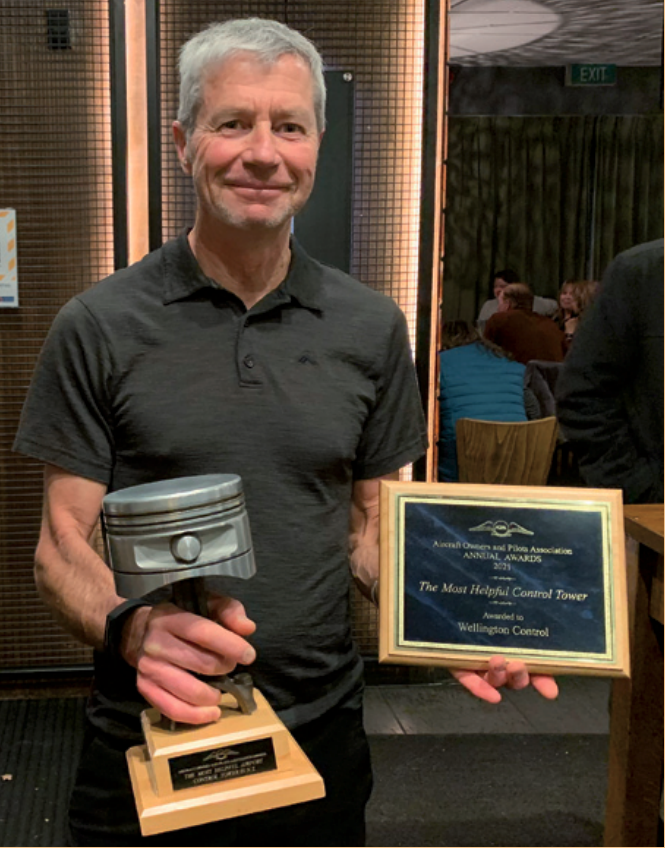 Wellington Terminal Radar Control prove most helpful
Multiple member nominations proposed Wellington Terminal Radar Control as a worthy recipient of the 2021 Most Helpful Control Tower Award.
Although not strictly a "tower", the Life Members agreed that, on the basis of the significantly improved level of service our members have reported being provided to VFR and IFR pilots over recent times, they were the stand-outs in the field. Wellington Terminal Radar Control's refreshed focus on safety for GA as well as commercial aviation was noted. 
A group of 25 pilots and Airways staff gathered at the Merrin Street Brewery Bar in Christchurch (where Wellington Terminal Radar Control is based) to celebrate the award, with Life member Russell Taylor doing the honours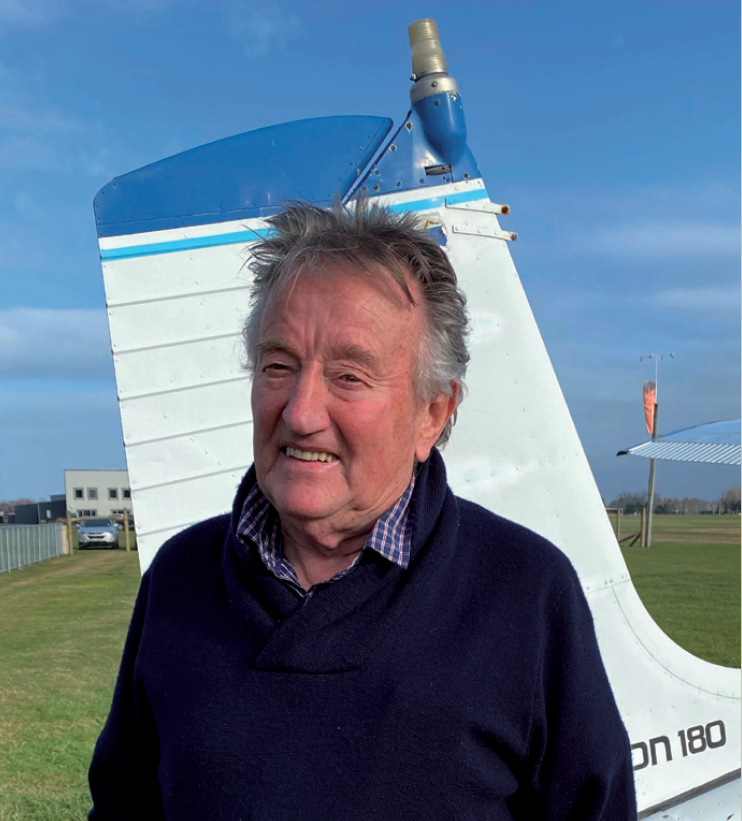 GA Champion Award – John Penno
Aviation stalwart John Penno has given long service – over forty years – to first the Kittyhawk Club then to AOPA members, especially rural folk in the southern half of the South Island.
Through those decades he not only taught many to fly from scratch, but continues to renew and update the passion of pilots and renews BFRs.
Around thirty pilots gathered for lunch at the Mosgiel RSA to present the GA Champion Award and to acknowledge John's long and very much appreciated service to aviation.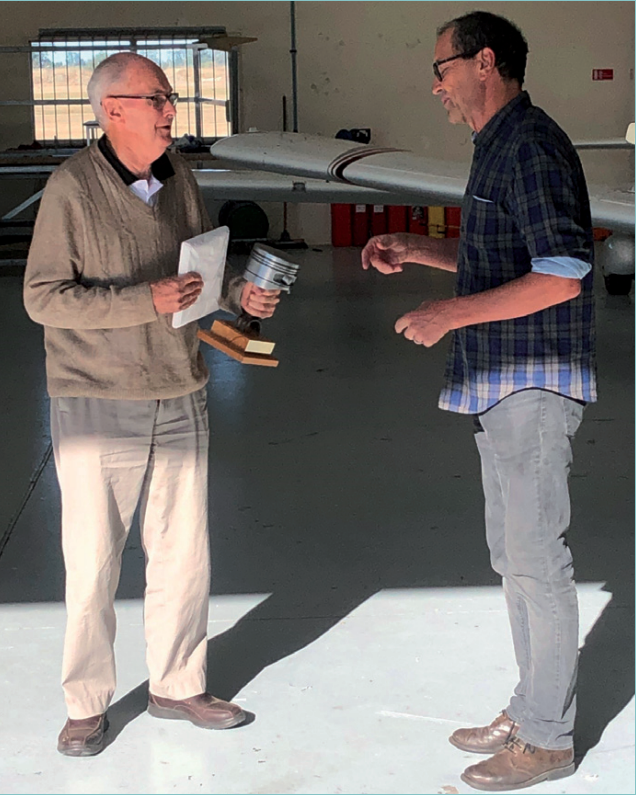 Engineering legend wins Maintenance Shop of the Year
This year's recipient of the Maintenance Shop of the Year Award, Pat Scotter of Rangiora Aircraft Engineering, has provided excellent service to many AOPA members over a long period of time. His remarkable problem solving ability and his willingness to help out in a crisis, irrespective of the day of the week, make him a stand-out engineer and well deserving recipient. Thirty folk from across the industry gathered at Mike's hangar in Rangiora to mark the occasion, with AOPA President Steve Brown presenting the award.

Aviation Watering Hole of the Year
If you haven't yet stopped in for coffee or a meal at Classic Flyers Avgas Café & Bar at Tauranga Airport, it's certainly time that you did! And you could hardly get a stronger commendation than their success in winning the 2021 AOPA Aviation Watering Hole of the Year Award.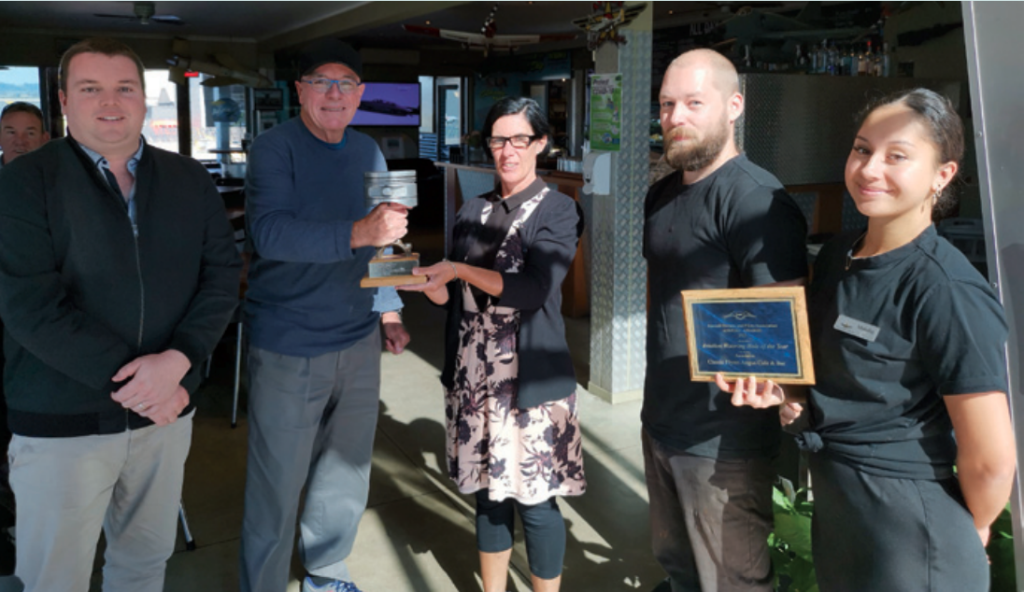 Our Life Members were enthusiastic in their support for members' nominations of the Café Bar, noting that the service, surrounds and hospitality, as well as the food and beverages, were thoroughly deserving of the award. When you're out and about in the mid North Island, why not gather a group and make it a fly-in destination?
It's family friendly, and while you're there you might include a visit to the highly enjoyable Classic Flyers Aviation Museum – and so many more attractions you'll find in the Mount Maunganui vicinity. Steve Horne flew in back in May to present the award on behalf of AOPA NZ to a very happy team!
Going Above & Beyond – Charlie Draper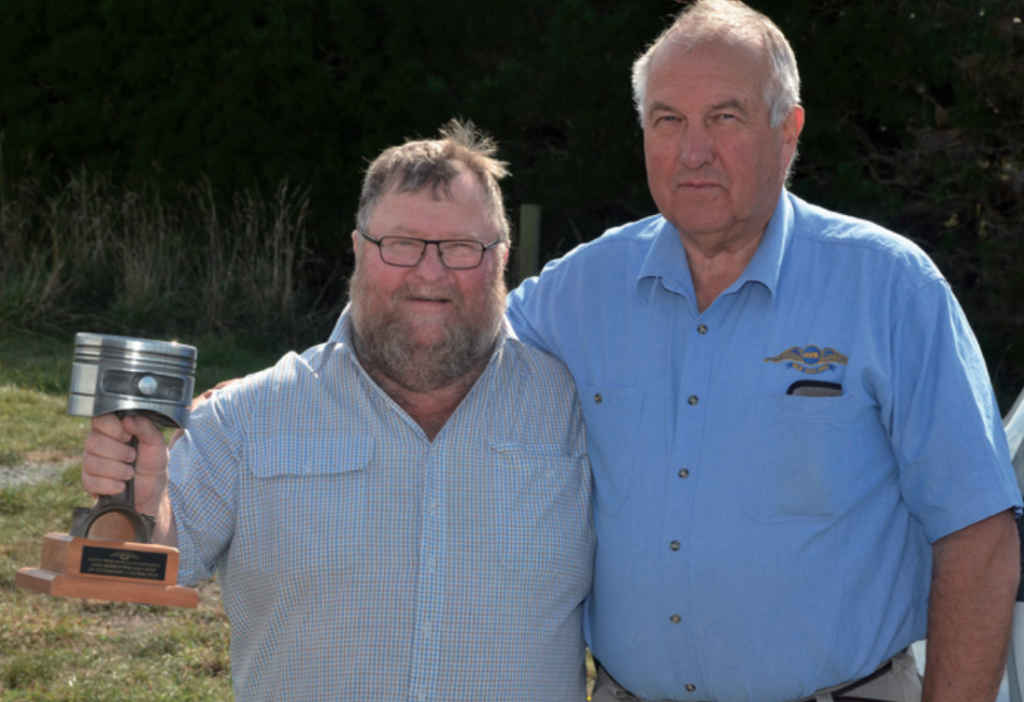 As instigator of the very successful and popular spring-time 'Darfield Fly-In', Charlie Draper was a unanimously popular recipient of this year's Going Above and Beyond AOPA Award, presented to an AOPA member who has done exactly what it says on the tin.
There's no doubt that Charlie fits the brief. From an initial small gathering of around twenty aircraft, Charlie's annual September fly-in has grown to become an enormously popular event on the AOPA calendar, with more than seventy planes and over a hundred aviators gathering each spring to explore the local Darfield and wider Canterbury region and enjoy the very best of aviation bonhomie.
Ever humble, Charlie notes that the award reflects the input of an extended group in Darfield who work together to ensure the event is a success. A gathering of around thirty AOPA members, many flying in, arrived at Charlie's hangar back in April for the surprise presentation. For more on Charlie, see our Aviation Personalities column in the Winter 2021 issue of Approach.

This article first appeared in the Spring 2021 edition of Approach Magazine, the dedicated magazine of AOPA NZ, which is published quarterly.