Great feedback from kids, pilots and volunteers confirms that Blue Light Day is alive and well around the country.
In Canterbury, twelve aircraft took eighteen youngsters plus a couple of accompanying volunteers on a flight to Philip Seale's hangar at Forest Field, where they enjoyed looking around his microlight manufacturing operation. A scenic flight 'the long way home' led to a good lunch and chat. Deborah Swaney of Canterbury Blue Light passed on the following message from a delighted parent: "Thank you so much for the Take a Kid Flying Day. My son was so happy and excited. We are really grateful."
At Ardmore, the postponed Blue Light Day saw twenty-three youngsters and parents enjoying flights care of eight aircraft and pilots, all fizzing with excitement. "Awesome!" was the response from eighteen Balclutha children who enjoyed the day's outing in the Deep South. Ten pilots gave the lucky recipients a tour of the Catlin coastline, Dunedin, Mosgiel and Gore, with a stop at the rescue Helicopter complex in Mosgiel, and an inspection from on high of the rally car service area at Lake Waihola. Seventeen young aviators and their supporters joined with local AOPA members to share flights at Timaru Airport, to much acclaim. The BBQ and games didn't go amiss either!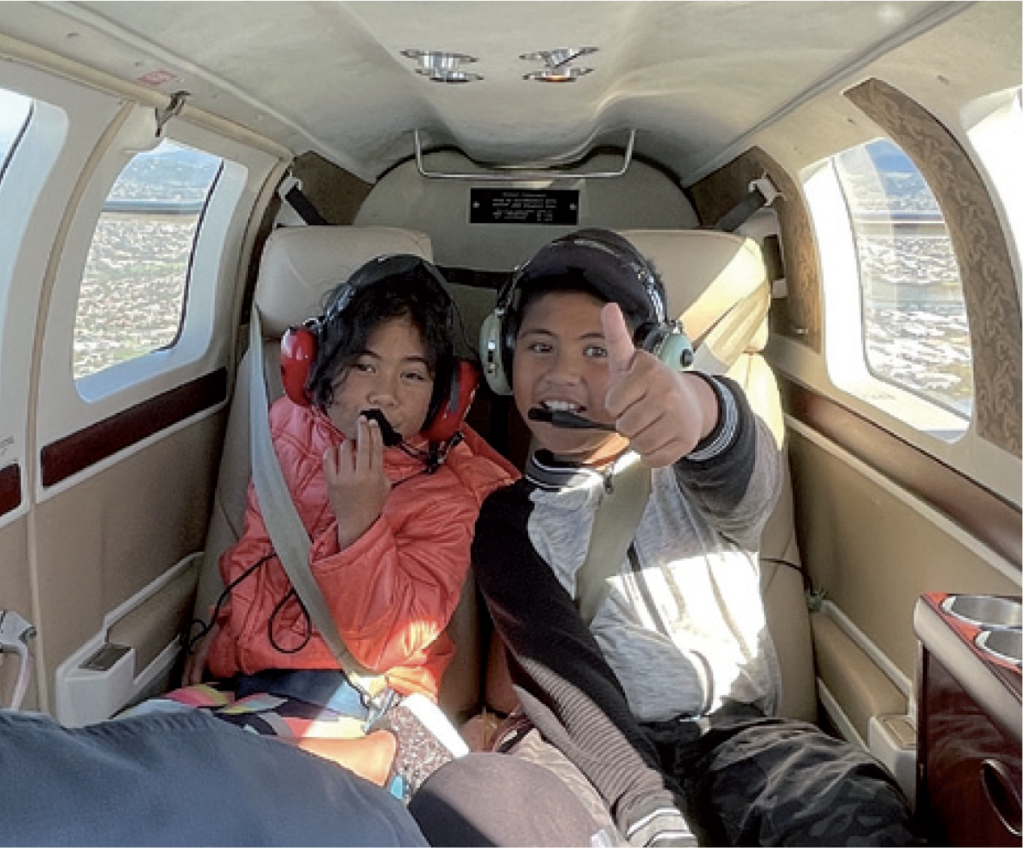 The Blue Light 'Take a Kid Flying' programme has been running for nearly ten years, and is a collaboration between the Blue Light Charity, AOPA NZ and the NZ Police. The youngsters involved range from 8 to 17 years old and are fairly universal in their reaction to the opportunity.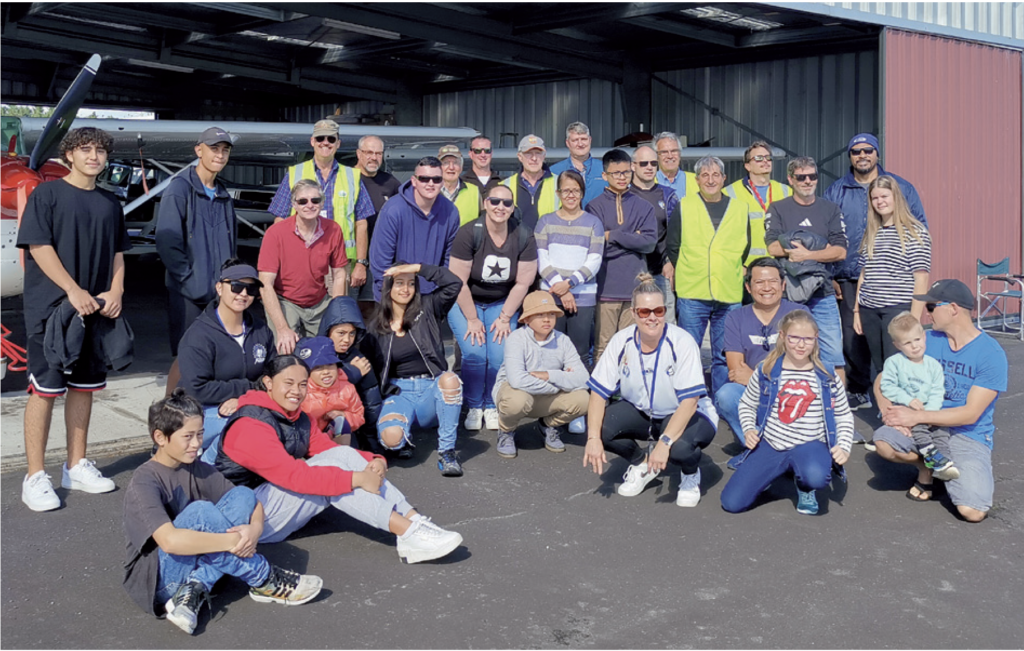 The success of the event comes down to the effort and enthusiasm of local organisers, volunteer pilots, personnel from Blue Light charity and the NZ Police, and thanks are due to all. The fun – and that all-too-rare opportunity to again enjoy flying as if for the first time – is down to the kids. Thanks to you all, too! Steve Brown notes: "The reaction of the kids on the day is certainly reward enough for the participating pilots."
This article first appeared in the Winter 2021 edition of Approach Magazine, the dedicated magazine of AOPA NZ, which is published quarterly.